Learn what to look for in a real N95 mask
Are you looking to stock up on N95 masks for COVID-19 protection? Beware of counterfeits that are not approved by the National Institute for Occupational Safety and Health (NIOSH). So what should a real N95 mask look like?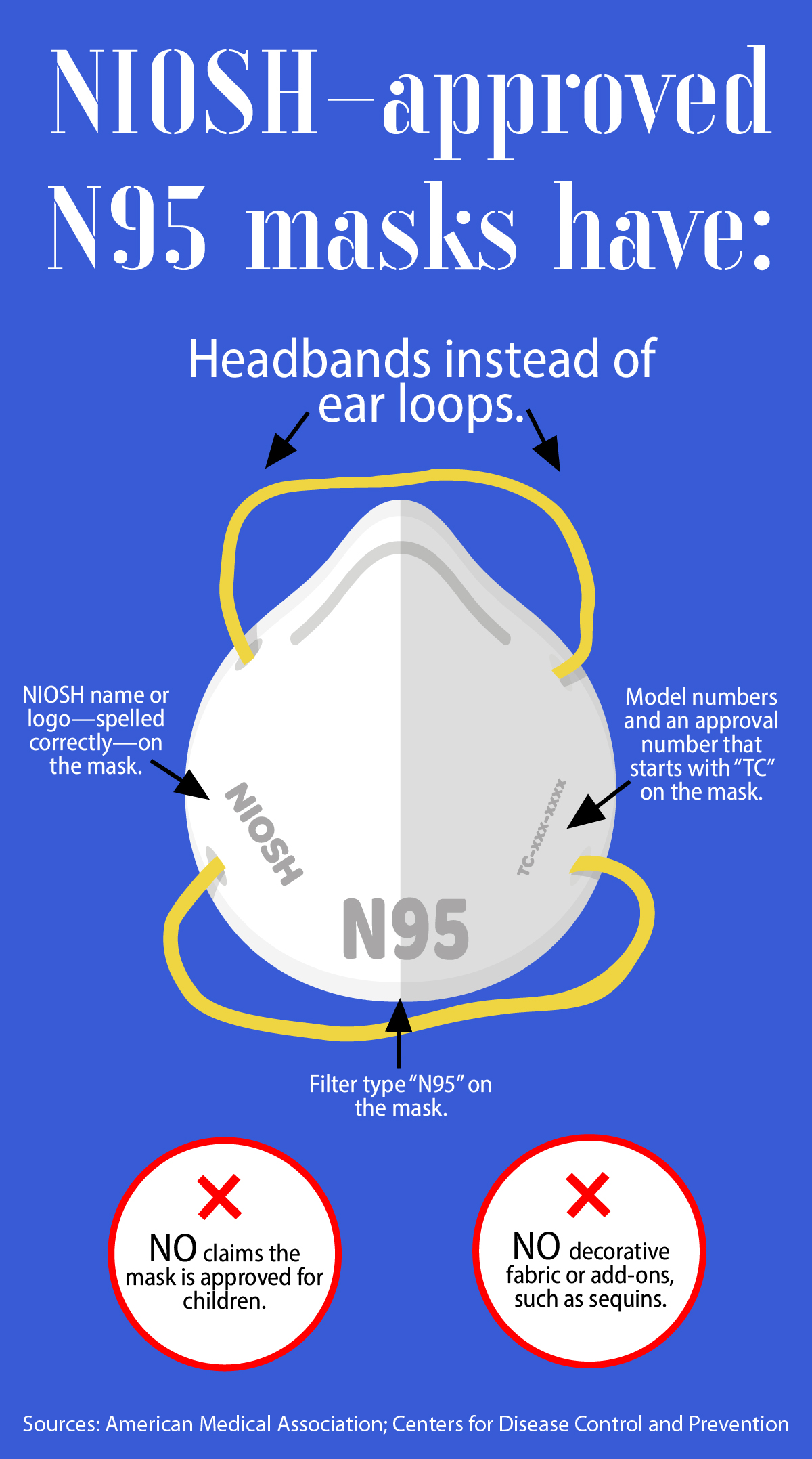 NIOSH-approved N95 masks have:
NIOSH name or logo—spelled correctly—on the mask.
Headbands instead of ear loops.
Model numbers and an approval number that starts with "TC" on the mask.
Filter type "N95" on the mask.
No decorative fabric or add-ons, such as sequins.
No claims the mask is approved for children.
Sources: American Medical Association; Centers for Disease Control and Prevention
No matter which mask you choose, the key is to use it regularly and correctly. Check out these helpful reminders and hints.
Reviewed 1/20/2023
Sources