First Endobronchial Ultrasound Performed at IRMC
Hospital news
|
Thursday, May 16, 2019
FOR IMMEDIATE RELEASE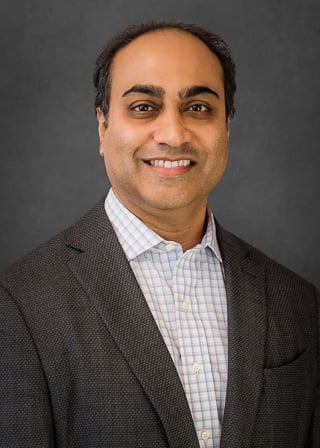 Rohit Mehta, MD, FACP, FCCP
IRMC Physician Group pulmonologist and critical care specialist, Dr. Rohit Mehta successfully completed the first endobronchial ultrasound case at Indiana Regional Medical Center this week. Endobronchial Ultrasound is a relatively new and highly effective outpatient procedure that uses ultrasound, along with bronchoscopy to visualize the airway wall and structures adjacent to it, allowing for real-time tissue collection used for biopsy with minimal discomfort and no surgery. The procedure is mainly used to diagnose and stage lung cancer, evaluate pulmonary nodules, detect lung infections, and identify other diseases that can affect the lungs or cause enlarged lymph nodes or masses in the chest.
The conventional surgical way to perform this type of biopsy required a small incision in the neck, just above the breastbone, followed by the insertion of a narrow scope (mediastinoscope) to see lungs, as well as surrounding lymph nodes and tissue. With endobronchial ultrasound, no incision is needed. The images from the ultrasound allow the physician to view difficult-to-reach areas and access more, smaller, lymph nodes than they could with conventional mediastinoscopy.
The 63 year old patient was discharged home the same day. Despite mediastinal lymph nodes being mildly enlarged, the patient was successfully diagnosed with early stage lymphoma and is now following with his Medical Oncologist for treatment options.
###
About Indiana Regional Medical Center
Indiana Regional Medical Center (IRMC) has been serving Indiana County and surrounding communities since 1914. As a nationally recognized employer, IRMC continues to meet the needs of patients and employees alike. IRMC maintains its commitment to serving the region by continually re-investing in its facilities, technology and people in order to provide the highest levels of care possible. IRMC's vision to be the best community healthcare system in the country is the cornerstone to our commitment of caring.