First Robotic-Assisted Gynecological Case Performed at IRMC
Hospital news
|
Wednesday, March 6, 2019
FOR IMMEDIATE RELEASE
Not long ago, Indiana Regional Medical Center announced its 100th robotic case milestone. Raising the bar even higher this week, da Vinci Xi surgeons/gynecologist's, Dr. Tracy Gemmell and Dr. Quiniece Hurdle successfully completed the first robotic-assisted gynecologic surgery. While this is the first robotic-assisted gynecological case sssat IRMC, Dr. Gemmell, an Indiana County native, has performed hundreds of robotic-assisted cases herself and is a trailblazer in her field.
The da Vinci Xi robot is used for colorectal, urologic and gynecologic surgeries. For gynecologic surgeries, it is used specifically for: Hysterectomy (Benign/Malignant), Endometriosis Resection, Myomectomy (remove uterine fibroids), and Sacrocolpopexy (repair pelvic organ prolapse).
While most patients require an overnight stay for recovery, due to the benefit of the robot, patients are typically able to go home a few hours after. Additional benefits of a robotic assisted surgery include: minimally invasive, reduced pain and discomfort, less down time and quicker recovery, minimal scarring.
IRMC's Center for Minimally Invasive and Robotic Surgery Director, Dan Clark, MD, states "This is an exciting time for IRMC. This extension of services that weren't previously offered here are a testament to IRMC's continued commitment to provide cutting edge, minimally invasive options locally. Dr. Gemmell is one of the most experienced robotic gynecologic surgeons in Western PA."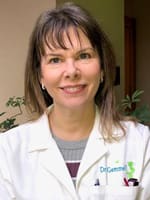 Dr. Tracy Gemmel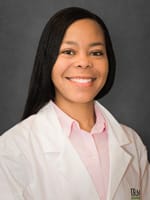 Dr. Quiniece Hurdle
###
About Indiana Regional Medical Center
Indiana Regional Medical Center (IRMC) has been serving Indiana County and surrounding communities since 1914. As a nationally recognized employer, IRMC continues to meet the needs of patients and employees alike. IRMC maintains its commitment to serving the region by continually re-investing in its facilities, technology and people in order to provide the highest levels of care possible. IRMC's vision to be the best community healthcare system in the country is the cornerstone to our commitment of caring.