Outpatient COVID-19 Testing
Hospital news
|
Tuesday, September 21, 2021
With hospitals across the state stretched thin, hospitals are seeing increased wait times and staffing challenges in emergency rooms. IRMC is asking patients to come to the emergency room only when they believe that they have an emergency medical condition.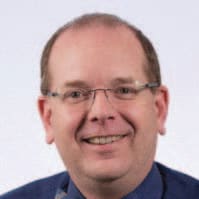 "When patients show up to the emergency department for non-emergent conditions such as desiring a COVID-19 test and beds are occupied with patients that have other medical problems like heart attacks, trauma and strokes, that can back up the emergency department significantly," said Dr. Richard Neff, Chief Medical Officer at IRMC. Exceptions might include someone who is short of breath/having difficulty breathing, has blue or discolored skin, inability to wake or stay awake, or has a high fever. In these instances, please seek immediate medical attention.
Dr. Neff said the demand for COVID-19 testing continues to rise, and we are reminding people that there are other options for testing and to please not fill up emergency rooms.
Need a COVID-19 test? Click here for a list of testing locations by zip code.
It is also recommended that you call your primary care physicians office ahead of time if you are experiencing mild COVID-19 symptoms.