Steve Wolfe marks 20 years at the helm of IRMC
Hospital news
|
Wednesday, March 6, 2019
FOR IMMEDIATE RELEASE
Twenty years ago, we were in the midst of a serious discussion about health care reform and the mounting cost of delivering care. Today, we continue to have the same conversation amid so many changes in the provider, payer and people part of this important life asset. It was the beginning of a national debate on consumers becoming more responsible for their health care choices and costs.
At the same time, a new leader with a passion for community health care came to Indiana to embark on a journey that continues to this day. Stephen Wolfe became President & CEO in February of 1999 and brought a vision to a rural community hospital that would help to advance its technology, medical capabilities and services to new and unforeseen heights.
"When I first got here, the most memorable reaction I had was when I walked through the halls, people didn't interact or talk with each other a lot." said Wolfe.
As the hospital's new CEO, Wolfe's approach was unique, preferring to listen rather than speak. He set up meetings with board members, medical staff leadership and key staff and held round table discussions with groups of employees. "They're the ones who know what we really need to do to improve our services and remain viable."
Those early meetings and feedback were a vital part of the early success for Indiana Hospital.
"I began to see that people really believed that we could be a standout community hospital," Wolfe said. "That was the biggest thing. Technology comes and goes, but it's the people providing day-to-day care that lasts."
Beyond the tangible challenges of finances and services, one of Wolfe's top priorities since that first day was to change the culture of Indiana Hospital, a task in which the entire staff has participated and excelled. "What I was trying to impress on the hospital family was that we have a lot to be thankful for," he explained, recognizing that the pressures at that time put on hospitals by Medicare and the Balance Budget Act were causing division between hospital administration and employees. "If you're divided amongst yourselves, how can you face the challenges externally?"
A sentinel moment came in 2001 when a capital campaign raised $10 million from the community, and the Bork Emergency Center was opened as a result just a year later. The renewed emphasis on the hospital's "front door" led a transformation in the "patient first" culture and catapulted the hospital's patient satisfaction scores into the top 10 percent nationally.
Later that year, Wolfe and Indiana Hospital would take the next bold step in their evolution and become Indiana Regional Medical Center. The name change was based on extensive market research and aimed to more accurately reflect the culture and climate for the hospital. "Our new name reflects the nature and capabilities of our facilities and the recommitment of our people to satisfy every patient, every day," said Wolfe at the time.
Early investments in the ER, cardiac cath lab, oncology, wound and women's imaging have laid the foundation for growth that continues to develop today. An extensive outpatient center designed to open the market to new patients from the southern tier of Indiana County and surrounding areas was opened in Blairsville in 2009. It was the largest building project to date and the most aggressive since it wasn't actually situated on the hospital campus. That opened the doors to a new group of patients and solidified IRMC's position in the market.
More recently, facility investments in new construction and renovations have included a state-of-the-art operating theatre, Intensive Care Unit, Ambulatory Care Unit, new pharmacy, and upgraded Cath lab as part of a $50 million campaign to maintain the highest of standards for care.
Over the past two decades, IRMC has reinvested nearly $200 million in services, facilities and technology. The ability to manage hospital finances through many difficult years and new governmental changes has been a strength for this community hospital. "A lot of credit goes to the hard work of my predecessors for putting us in a position to make the investments to benefit the people we serve," said Wolfe. "It's been 20 years of significant progress in a time when many similar hospitals have had to merge or close their doors."
The brick and mortar investments have been necessary to keep up with the times, but for Wolfe it's always been a keen focus on the people that have kept IRMC ahead of other community hospitals.
"I believe in people," Wolfe explained. "I get the most joy out of being part of their lives. It's natural for me. It's important to be able to be trusted to take care of the community and to do God's work. I think people recognize and appreciate that."
The commitment to people was clearly evidenced and validated on numerous occasions. IRMC was the only organization to be named the #1 Best Place to Work in Pennsylvania in consecutive years. It was also recognized by Forbes magazine as a Top 100 employer. The employee satisfaction also drove patient satisfaction and scores were routinely in the 90th percentile nationally.
But as quickly as one reflects on the past 20 years, Wolfe never takes his eyes off the future of IRMC. While maintaining a focus on internal success and progress, Wolfe sees opportunity around every corner.
"We've had success, but we can be even better," Wolfe said. "With mergers and closures across the state, we need to find new ways to partner and continue to build our relevance. It's a balancing act of staying relevant, having the best employees, managing finances prudently and not taking for granted our ability to remain an independent hospital. Our founding fathers believed that an independent medical center was a cornerstone for the county. We need to continue to honor that and find new ways keep that commitment alive."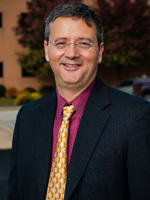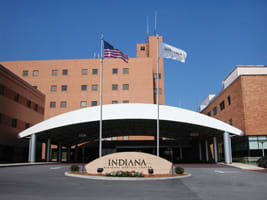 ###
About Indiana Regional Medical Center
Indiana Regional Medical Center (IRMC) has been serving Indiana County and surrounding communities since 1914. As a nationally recognized employer, IRMC continues to meet the needs of patients and employees alike. IRMC maintains its commitment to serving the region by continually re-investing in its facilities, technology and people in order to provide the highest levels of care possible. IRMC's vision to be the best community healthcare system in the country is the cornerstone to our commitment of caring.