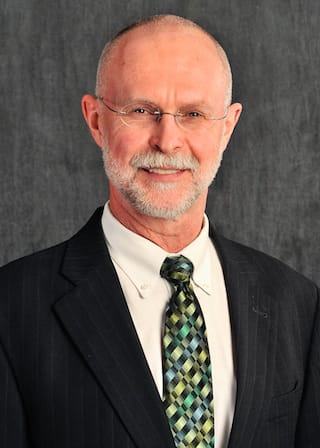 Edward P. McDowell, MD, FACC
Cardiology
Accepting New Patients
Facilities
119 Professional Center
Groups
IRMC Physician Group
Status
None
Medical school
University of Pittsburgh, Pittsburgh, PA,

1977

Fellowship school
Allegheny General Hospital, Pittsburgh, PA,

1980-1982




Cardiology

Internship
Allegheny General Hospital, Pittsburgh, PA,

1977-1978

Residency
Allegheny General Hospital, Pittsburgh, PA ,

1978-1980




Internal Medicine

Board certification

Internal Medicine, 1981; Cardiovascular Disease, 1985
Dr. McDowell is a board-certified cardiologist who is originally from Greensburg, PA. He received his medical degree from the University of Pittsburgh.
His post-graduate training began with an internal medicine internship followed by a residency at Allegheny General Hospital in Pittsburgh, PA. He then completed a fellowship in cardiology at Allegheny General Hospital.
For 33 years, Dr. McDowell has demonstrated excellence in his position at Indiana Regional Medical Center. In 2008, he was awarded the Compass Award by IRMC and recognized as a "living legend" for consistently exceeding expectations in his job duties. In 2013, IRMC also awarded him the James A. Garrettson Physician Excellence Award for modeling exemplary performance, leadership, clinical excellence, and patient care.
Dr. McDowell has been President of the Medical Staff for five years. He holds professional memberships with the American College of Cardiology, the Indiana County Medical Society, and the Pennsylvania Medical Society.
In his spare time, Dr. McDowell enjoys music and takes an interest in 19th century brass instruments. He was previously a member of a Civil War military band called "The Wild Cat Regiment Band."
Notes
Open Hours
Monday-Thursday
8:00 - 5:00 p.m.