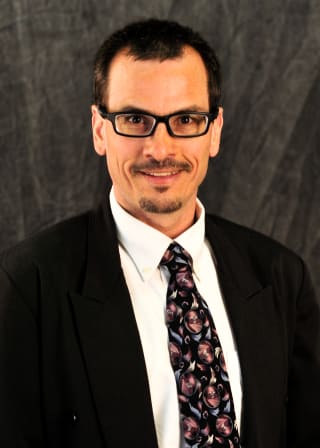 James A. Iannazzi, MD
Neurology
Accepting New Patients
Groups
IRMC Physician Group
Status
Active
Medical school
Dartmouth Medical School, Hanover, NH,

1994

Fellowship school
McLean Hospital/Harvard Medical School, Belmont, MA,

2008




Behavioral Neurology

Internship
Strong Memorial Hospital/University of Rochester, Rochester, NY,

1995

Residency
Strong Memorial Hospital/University of Rochester Medical Center, Rochester, NY,

1998
Dr. James Iannazzi is a behavioral neurologist who is originally from North Andover, MA. He received his medical degree from Dartmouth Medical School in Hanover, NH.
Dr. Iannazzi later received fellowship training in behavioral neurology/ neuropsychiatry at McLean Hospital, a psychiatric hospital that is a teaching facility of Harvard Medical School. He was also part of an interdisciplinary team performing electroconvulsive therapy, for which he received training at Duke University Medical Center in Durham, NC.
Early in his career, Dr. Iannazzi contributed to several publications in medical journals, including Genomics, Proceedings of the National Academy of Sciences, Journal of Medical Genetics, and Cell.
His professional affiliations include the American Academy of Neurology and the American Neuropsychiatric Association.
Outside of his profession, Dr. Iannazzi enjoys challenging himself through outdoor activities such as mountain and road biking, downhill and cross-country skiing, and snowshoeing and hiking mountains. During down time, he enjoys listening to and collecting music, reading, and watching sports, science fiction, and history on television.
Professional memberships/affiliations/organizations:
American Academy of Neurology
American Neuropsychiatric Association
Areas of expertise/interests:
Behavioral Neurology, Headache, Movement Disorders, Stroke, Epilepsy
Favorite aspect of medicine:
Intellectual challenge, reward of seeing patients improve from interventions, medical fascination.
Hobbies and interests (outside of medicine):
Cycling (gravel, mountain and road), collecting and listening to music of multiple genres, reading, sports spectating, live music & theater.
Notes
Open Hours
Mon. - Fri.
8:30 - 5:00 p.m.