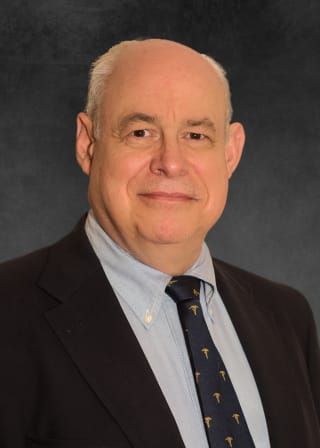 John S. Gregg, MD
Cardiology
Accepting New Patients
Facilities
119 Professional Center
Groups
IRMC Physician Group
Status
Active
Medical school
University of Pittsburgh, Pittsburgh, PA,

1973

Fellowship school
Allegheny General Hospital, Pittsburgh, PA,

1976-1978

Internship
VA Hospital, Georgetown University, Washington, DC,

1973-1974

Residency
VA Hospital, Georgetown University, Washington, DC,

1974-1976

Board certification

Internal Medicine (Cardiovascular Disease)
Dr. Gregg is a cardiologist who is board-certified in cardiology, internal medicine, and echocardiography. He is originally from Pittsburgh and received his medical degree from the University of Pittsburgh.
After his education, Dr. Gregg completed an internal medicine residency and internship at V.A. Hospital in Washington, DC. He then completed a fellowship in cardiology at Allegheny General Hospital in Pittsburgh.
Dr. Gregg has been practicing in the Indiana community since 2003. During that time, he has utilized his knowledge and experience to provide diagnostic and clinical care to a broad spectrum of patients.
He has held memberships with the Pennsylvania Medical Society, the American Medical Association, the Allegheny County Medical Society, and the American Society of Echocardiography. Accordingly, Dr. Gregg has held fellowships with the American College of Cardiology, the Society of Cardiac Angiography and Intervention, and the American College of Angiology.
Outside of his professional work, Dr. Gregg enjoys spending time with family, biking, and swimming. He is also active in two competitive Internet chess groups.
Notes
Open Hours
Monday-Thursday
8:00 - 5:00 p.m.