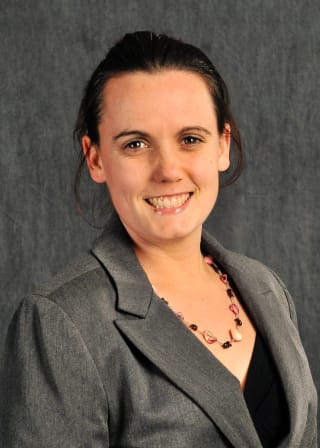 Lindsey A. Penezic, MD
Obstetrics and Gynecology
Accepting New Patients
Facilities
IASA Building, IRMC at Chestnut Ridge
Groups
IRMC Physician Group
Status
Active
Medical school
Pennsylvania State College of Medicine,

2010

Residency
Penn State Hershey Medical Center, Hershey, PA,

2010-2014
Dr. Penezic is an obstetrician and gynecologist. She is originally from Indiana, PA and received her medical degree from the Pennsylvania State College of Medicine in Hershey, PA.
Following her medical education, Dr. Penezic completed a four-year obstetrics and gynecology residency at the Milton S. Hershey Medical Center in Hershey, PA.
Throughout her career, Dr. Penezic has displayed involvement in her field by serving as a student educator and contributor to two major publications and one poster presentation. She has served as a facilitator for the Foundations of Clinical Medicine Clinical Skills Teaching Program and the Problem Based Learning Curriculum at Hershey Medical Center.
Accordingly, Dr. Penezic has held memberships with the Alpha Omega Alpha Medical Society, the Christian Medical Society, the Student Pediatric Society, and the Family Practice Interest Group.
Outside of her professional work, Dr. Penezic enjoys hiking, reading, and spending time with her husband, daughter Alison, and black lab Bailey.
Notes
Open Hours
Mon. - Wed.
8:30 - 5:00 p.m.
Thurs. - Fri.
8:30 - 4:00 p.m.