At IRMC Dermatology, we are passionate about providing the best dermatology care to patients of all ages, with an emphasis on preventing and treating skin cancers.
Our holistic approach gives you and your family access to a wide range of dermatology services in one convenient location.
What we treat
We use advanced, proven methods to treat and diagnose multiple skin-related conditions. This also includes the removal of skin cancers, moles, cysts and other irritating and painful skin lesions.
Our board-certified dermatologist performs a variety of cosmetic, medical, and surgical dermatology procedures. Our team offers effective, high-quality treatment and care for Indiana County and its surrounding communities.
We focus on acne, autoimmune skin disorders, contact dermatitis, eczema, general dermatology, melanoma, moles, psoriasis, rashes, rosacea, skin cancer, skin reactions to immuno/chemotherapy, sun damage, warts and more!
Aerolase Laser treatment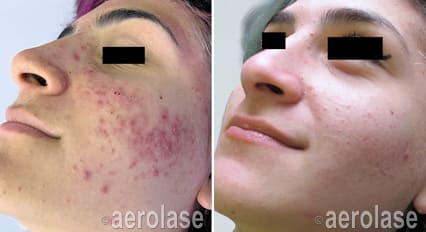 We are excited to offer Aerolase laser treatment in our office. Treatment is fast, requires no down time, and patients endure very minimal discomfort. The Aerolase laser treats a variety of skin conditions, on all skin types, including:
Acne (including current acne flare ups and acne scars)
Rosacea
Psoriasis
Age and sun spots
Spider veins
Skin rejuvenation
Hair removal
Melasma
More!
Microneedling
SkinPen by Crown Aesthetics is the first FDA-cleared microneedling device on the market and is clinically proven to improve the appearance of acne scars in patients ages 22 and older. SkinPen offers little to no downtime and works on all skin types, as well as helps with fine lines and wrinkles and provides an overall smoother skin appearance. In as few as three treatments spaced 30 days apart, you can improve your appearance and step out with confidence. Lean more about microneedling.
Make an appointment with our dermatologist
To make an appointment, call 888.452.IRMC (4762). You don't need a referral. We'll get you the treatment you need as soon as possible.
You can also request an appointment here.